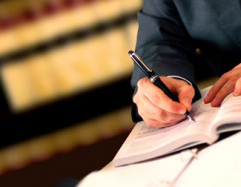 Avv. Fabio Acampora
Fabio Acampora graduated in the University of Naples "Federico II", presenting the following thesis:" Preliminary stage in the proceeding before the administrative Courts".
He was admitted to Bar in Naples in 1996 and he also achieved the Master in "Corporate Lawyer" at the University Bocconi in Milan.
The Areas of practice of his activity include: Corporate Law (Incorporation, M&A, Joint ventures), International contracts, Industrial Law, Banking, Litigation.
Languages: Italian, English, French.
E-mail: ecapriati@cc-partners.it