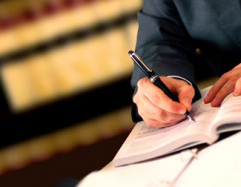 Dott. Massimiliano Carbone
Massimiliano Carbone graduated in Business and Economics in the University "La Sapienza" of Rome, presenting the following thesis:"Agreements of the share board: legal aspects and analysis of a case."
He was admitted to the Accountants Association of Rome in 1993 and he also attended the course for bankruptcy receivers.
On March 1996, Mr Carbone was admitted in the Regional Register of Auditors of the lega Nazionale delle Cooperative e Mutue of Lazio, and with D.M. 25.11.1999 (G.U. 17/12/1999, IV Serie Speciale, N. 100) he was admitted in the Auditors Register of the Ministry of Justice.
From January 1996 to December 1998 Mr Carbone also worked as auditor for the "Davis Cup Executive Committee" and for the International Tennis Championship of Italy.
The Areas of practice of his activity include: tax and corporate consultancy (Incorporation, M&A, Joint ventures), accounting services, balance-sheets drafting, finance consultancy , assistance in trials before Tax Commissions.
Languages: Italian, English.
E-mail: ecapriati@cc-partners.it